The deadline for nominations for The Europas Awards 2015, the European Tech Startup Awards & Invitation-Only Conference, has been extended to April 10.
You can nominate a startup or a person to win an award via this form.
The Europas will be held on June 16, 2015, in London. TechCrunch is the official Media Partner and attendees of The Europas will automatically receive deep discounts on Disrupt Europe to be held later this year.
You can apply for a ticket to this invitation-only event here.
Tickets to The Europas are now on sale but are by 'invitation only'. You can apply to purchase these invitation-only tickets by filling out this form.
Once you are invited to attend, all tickets must be purchased by the invitee. The entire event is hand-curated to create the right mix of awesome founders, investors, media and eco-system players. Until 30 April 2015, we are offering 'early bird tickets' at the rate of £365+VAT for Founders, or £595+VAT for service providers and investors. If you have already received an invite to purchase a ticket and have not yet done so, then you can get yours here:
• Daytime conference and evening awards (all day, June 16th): click here
• Awards only (from 18.00 onwards, June 16th): click here
• PathFounders (June 15th-17th): eligible daytime conference ticket holders will receive an invite to upgrade their ticket to include this.
The Judges for this year's awards will be announced soon.
The Europas will be accompanied by a parallel track called PathFounders, the exclusive event for startup Founders, in particular those at an early stage and/or fund-raising. Also invitation-only, PathFounders will bring together Founders and Investors in a series of exclusive networking experiences, on the day before The Europas. This will see around 100 of Europe's hottest early-stage Founders, come together with Europe's best VCs and Angel Investors in a relaxed environment, with amazing hospitality. Tickets to PathFounders will open up at a later stage and will be an "upgrade" ticket for existing Europas attendees.
Once invited to attend, all tickets must be paid-for by invitees. The entire event is hand-curated to create the right mix of awesome founders, investors, media and eco-system players.
(Previous entries submitted via AngelList will still be counted, so there is no need to re-submit your entry).
Contacts:
General Enquiries
Please email:
TheEuropas@gmail.com
Sponsorship for The Europas Awards and conference Enquiries ONLY
Petra Johansson
petra@twistedtree.co.uk
or
TechCrunch
Leslie Hitchcock
Leslie@techcrunch.com
CONFIRMED SPONSORS AND PARTNERS:
Platinum partners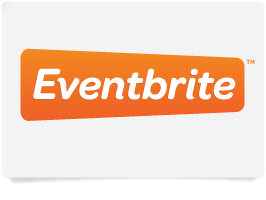 Eventbrite
Eventbrite is today's fastest-growing marketplace for organising events and discovering live experiences. Eventbrite empowers anyone to plan, promote, and sell out any event, and makes it easy for everyone to discover events and share their excitement with their online communities. Since 2006, Eventbrite has hosted millions of events, processing over 190 million tickets worldwide and $2 billion in gross ticket sales whilst raising $200 million in funding.
Gold Partner

Level39
Level39 is Europe's largest accelerator for finance, retail and future cities technology companies. Our Membersare put in the same space as experienced entrepreneurs, technology investors, and industry experts in order to accelerate their traction and access to markets. Occupying the entire 39th floor of One Canada Square, and established by Canary Wharf Group plc, Level39 was opened on 18th March 2013 by Boris Johnson, Mayor of London, and has quickly become an important part of Tech City. In September 2013 Level39 opened the High Growth Space on the 42nd floor. The High Growth Space is designed to suit Level39 graduates and technology companies with teams between 8-100.
Official Media Partner
Awards category sponsors

Dawn Capital
Dawn Capital is an early to mid stage VC firm based in London investing in startups across Europe. We support TMT and Fintech companies that use technology innovatively to rebase their industry's cost structure or offer new products and services. We typically invest in companies that are starting to scale internationally and are looking for operational support and capital. Our portfolio companies include among others: Mimecast, iZettle, Neo Technology, iControl, Showpad and Gelato Group.

Forward Partners
Forward Partners is the catalyst for ecommerce startups. We provide entrepreneurs a unique combination of investment, people, robust methodologies and office space. Our team can help find product-market fit, the first customers and the first hires. We invest from inception of a company (early seed) to post launch (late seed).

Here East
East London is the creative hub of the capital, with thousands of start-ups and tech giants already drawn to its famously inventive, creative and industrious culture. Here East is the ideal space and focus for the making community to continue this tidal wave of innovation.

Index Ventures
Index Ventures is a leading multi-stage international venture capital firm with deep sector expertise based in London, San Francisco and Geneva. Since 1996, Index has teamed up with exceptional entrepreneurs in more than 20 countries who are using technology to reshape the world around us. The companies they've started include asos, Criteo, Dropbox, Etsy, Just Eat, King, MySQL, Pure Storage, Skype, SoundCloud and Supercell – among many others.

JAG Shaw Baker
A law firm dedicated to advising entrepreneurs, companies and investors in high-growth industries.
Drinks Sponsor
Fieldhouse Associates
Founded by Cordelia Meacher, FieldHouse Associates is a communications agency focused on high-growth mobile, tech, and digital companies – and VCs, angels and accelerators – helping businesses achieve their next stage of growth, such as funding, a product launch, or an exit. No hype, no crazy creative, and no way-out promises – simply top-level strategic advice, and excellent execution.

MMC Ventures
MMC Ventures is an award winning venture capital firm that has been funding early-stage businesses since 2000. They back impressive teams who are building innovative high-growth businesses, using technology to change or create huge markets. MMC invests circa £20 million annually and has been ranked as one of the most active early-stage UK investors for 2012, 2013 and 2014. Their existing portfolio includes; Appear Here, Gousto, Interactive Investor, Invenias, Masabi, NewVoiceMedia, Pact and Reevoo. See @MMC_Ventures on Twitter.
Lanyard Sponsor

Octopus Investments
Octopus is a venture capital investor who backs talented people with the potential to build big businesses. Our focus is on identifying entrepreneurs and fast growth companies that can scale explosively to create, transform or dominate an industry. The Ventures team has a proven track record of helping build exceptional global business including Zoopla Property Group, Secret Escapes, SwiftKey, graze.com and YPlan.