Deadline: Entries must be in by 11pm, April 18, 2014 NOMINATIONS HAVE NOW CLOSED
No companies are restricted from entering. Some awards have specified criteria but, almost all companies and products are eligible to enter based on their achievement between January 2013 (the last awards) and Summer 2014. Companies may be nominated for multiple award categories, and companies may win multiple awards. There are no fees to nominate companies or to enter your company.
Deadline: Entries must be in by 11pm, April 18, 2014 NOMINATIONS HAVE NOW CLOSED
For the latest information, follow The Europas on Facebook or Twitter or the Facebook event page. Go on our mailing list here.
Judges of The Europas Awards, 2014

Mike Butcher, Chair of The Europas Awards
Mike Butcher is Chair and Founder of The Europas Awards. His day-job is as 'Editor At Large' of TechCrunch, the biggest breaking news site about the world's hottest tech companies. Mike has been named one of the most influential people in technology in surveys by The Daily Telegraph, GfK NOP, The Independent, Wired and The London Evening Standard. He is a regular commentator on the tech business, appearing on the BBC, Sky News, CNBC, Bloomberg and Channel 4, among others. Mike is also co-founder of TechHub, the co-working network for startups, founder of the Coalition for a Digital Economy and a London Technology Ambassador for The Mayor of London. He Twitters at: @mikebutcher
THE JUDGES (in alphabetical order)

Alex Wood
Alex Wood is the editor of Tech City News. He previously covered technology for Bloomberg TV and is a visiting lecturer in Online Journalism at City University, London. His first computer was an Atari 520ST.

Alice Zagury
CEO of TheFamily, an accelerator, whose mission is to support early stage startups in France.

Arda Kutsal
Founder/CEO, Webrazzi
Arda had a background in IT and project management, before joining the ranks of investment firm Argentum Ventures in their Technology Investment arm. He simultaneously started the weblog Webrazzi, reporting and commenting on the major developments in the internet market for Turkey and the region. Webrazzi is now an influential online publication in the EMENA region focusing on new media and the digital economy, with a growing team of experienced writers and analysts. Profiled under Fortune magazine's '40 under 40' list in 2011, 2012 and 2013 and featured together with Webrazzi on the cover of Forbes Turkey (October 2010), Arda is considered one of the rare names in the industry with extensive knowledge of regional investments, start-ups, and strategies in the internet and digital economy.

Avid Larizadeh
Avid is the cofounder and COO of Boticca, the world's luxury bazaar of fashion accessories. Prior to Boticca, Avid worked in Paris alongside the CEO and founder of Altavia, an independent global marketing communications group specialised in retail businesses. Prior to that she was at Accel Partners in London where she focused primarily on software and Internet investments. She was involved with Gameforge, Mind Candy, MyThings, Spreadshirt and Wonga. Before joining Accel Partners in 2006, Avid worked in a number of product management roles at Skype, eBay, and Tellme Networks (acquired by Microsoft). At Skype, she created and implemented usability processes across departments and facilitated the strategic migration from early adopters to mainstream customers. At eBay, Avid launched eBay's first global online selling tools, Selling Manager and Selling Manager Pro. She also led the design and launch of eBay's Picture Services, a $40 million per year revenue generating business in 13 countries. Avid earned her BS and MS in engineering at Stanford University and she also holds an MBA from Harvard Business School. Avid is a Mayfield Fellow and a Kauffman Fellow. Avid grew up in Paris and has lived in San Francisco, Boston and London. She speaks French, Farsi, English and German.

Ben Holmes
Ben is a Partner at Index Ventures, having joined the London office in 2002. Ben focuses on the software and internet sectors and has been actively involved with many of the firm's consumer and media investments. He currently sits on the boards of Astley Clarke, Grey Area Labs, iZettle, Just-Eat, King.com, Mind Candy, Notonthehighstreet, Rebtel, Secret Escapes, Shapeways, Stardoll and Twoo. He was previously a Director of Panther Express and Playfish (Electronic Arts). Prior to joining Index Ventures, he worked at the NewMedia Spark investment fund, before becoming Vice President at EO plc, a Spark portfolio company in the consumer financial services sector. Previously he spent four years at OC&C Strategy Consultants, advising firms in the retail and IT sectors. He has a Masters degree in Engineering, Economics and Management from Oxford University.
For more info, please follow Ben's blog at: http://www.ben.vc/

Brent Hoberman
Brent co-founded PROfounders Capital, an early stage fund backed by entrepreneurs for digital entrepreneurs. He is also chairman and founded VC-backed internet based startup, mydeco, the online interiors site that aims to revolutionise the way we shop and design for our homes. mydeco.com is the UK's leading interior design website and has just launched in the US. mydeco, Jaina Capital and PROfounders teamed up to launch made.com, of which Brent is chairman. made.com is a direct from factory consumer homewares retailer in the UK. Prior to mydeco, Brent co-founded lastminute.com in April 1998. He was CEO from its inception and the team took the company to profit and gross bookings of over $2bn. lastminute.com acquired 14 businesses after the IPO to supplement the annual growth of the core brand which was over 100% from 1998 to 2004. In 2005 lastminute.com was sold to Sabre for $1.1bn. Brent's leading industry role has been recognised by several organisations -these include: Time Magazine's "Top 25 European digital leaders," Revolution's "Internet Person of the Year" and the Institute of Travel Tourism (ITT) "Travel Business Person of the Year." Brent is a Governor of University of the Arts College, London and a nonexecutive board director of Guardian Media Group, TalkTalk plc and Time Out Group. He is also a YGL.

Cem Sertoglu
Cem Sertoglu is an internet and technology venture capitalist and entrepreneur. He is currently a partner at Earlybird Venture Capital, a European venture investment firm focusing on technology and health technology companies. He is also a managing partner at Young Turk Ventures, an internet-focused investment firm.
From 2008 to 2009, Sertoglu was a partner at iLab Ventures, the venture capital arm of AccessTurkey Capital Group that is focused on early-stage through late-stage growth equity investments, primarily in on-line consumer services companies and technology-driven business services companies in Turkey. Prior to these, Sertoglu founded SelectMinds, a provider of cloud-based, social talent sourcing apps that allow companies to use social networks such as Facebook to recruit employees. He served as its CEO from 1999 to 2005. The company was bought by Oracle in 2012. Sertoglu's investment highlights include: GittiGidiyor, the first major Turkish internet exit to eBay in 2011; YemekSepeti, the leading online meal delivery marketplace in Turkey; Grupanya, Turkey's leading daily deal business; and Wikimart.ru, a leading Russian e-commerce platform. Other investments include: HipWay, CivicSolar, Lofty, Lime&Tonic, Gezlong and Vivense Home & Living. Sertoglu attended the University of Texas at Austin and received his bachelor's degree in Economics in 1993. He also attended Robert College from 1982 to 1989. He publishes a blog on Venture Capital and technology, titled SortiPreneur.

Chris Kowalczyk
Founder/Managing Partner at an early stage VC fund HardGamma Ventures and GammaRebels accelerator (among Highly Commended in The Europas 2011 and 2012/2013). Mentor and LP with Springboard and Techstars London. Worked for Procter&Gamble, Lycos Europe / Lycos Poland and McKinsey&Co. Founder of HardGamma Consulting (form.UBIK BC, Polish management consultancy with the focus on TMT companies and technology startups). Former MIS lecturer with Warsaw Executive MBA (Carlson School of Management, University of Minnesota). Member of Mensa Poland and a founding member of Internet Society (ISOC) Poland. Selected investments:, Appvetica, Codility (SC'09 & TC Europas'10 winner, exited), Filmaster (HackFwd), IntelClinic (GR#2), Macoscope, Manubia, SHOWROOM.

Christian Thaler-Wolski
Christian joined Wellington Partners in 2009. He is a Principal with the Digital Media and Software team and his primary role is identifying investment opportunities and building relationships with the great entrepreneurs behind these companies. He has a geographic focus on Germany, the Nordics, and Central/Eastern Europe.
Christian possesses a deep knowledge of sales that he brings to his work with entrepreneurs, including how to structure pricing models, build sales teams, integrate sales channels as well as develop sales strategies, methodologies, and metrics. Christian spent 5 years in product sales and key account management at ORACLE, the global leader in enterprise software. In 2007 he joined the management team of startup CareerConcept AG as the director of business development. Christian has an MBA from INSEAD and has an undergraduate degree in international economics & business from Corvinus University Budapest and York University Toronto.

Daniel Waterhouse
Daniel is a General Partner with Balderton Capital. Daniel has over 14 years' experience investing and working with internet companies. He spent five years as a partner at Wellington Partners, where he led investments in 11 companies and sat on the board of many of them. He covered opportunities across Europe and was an investor, often providing the first institutional money, in a number of fast-growing companies including Hailo, YPlan, SumAll, EyeEm and Qype (sold to Yelp). Before joining Wellington, Daniel was a partner at 3i where he worked on all of their venture and private equity investments in the internet sector in North America and Europe. Prior to that, he was at Yahoo! for six years from 1999, covering strategic development and M&A across the European region. He has a PhD and MA in applied mathematics from Oxford University and a Chartered Diploma in Accounting and Finance.

Dave Knight
David is co-founder and Editor-in-Chief of Silicon Allee. Originally from London, he has lived in Berlin for over seven years, having previously worked for news portals including Bild.de and Spiegel Online before helping to found Silicon Allee in 2011.

Dmitri Sarle
Dmitri, CEO of Arctic Startups, is an unstoppable entrepreneur, startUp and marketing enthusiast.

Eileen Burbidge
Eileen Burbidge (@eileentso) is a Partner at Passion Capital, the London-based venture capital firm she established with Stefan Glaenzer and Robert Dighero. She brings extensive operational experience to her investment activities gleaned from business and product development roles at Yahoo!, Skype, PalmSource, Openwave, Sun and Apple. Eileen was ranked #18 in the WIRED100 list (2012) and serves on the advisory board for Tech City (chaired by the Prime Minister's Office at No 10 Downing Street). She is also a frequent guest commentator on Bloomberg TV, CNBC and BBC News. Eileen holds a Computer Science degree from the University of Illinois at Urbana-Champaign.

Eze Vidra
Eze Vidra is the head of Google for Entrepreneurs Europe and Campus London. In March 2012, Eze launched Campus London, Google's first physical startup hub, providing entrepreneurs with work and event space, mentorship, and educational programs as well as access to a vibrant startup community. Before Campus, Eze spearheaded Google's commerce strategic partnerships in EMEA, launching Google Shopping in Spain and Local Shopping in the UK, among other projects. In the years before joining Google, Eze held product management leadership roles at Shopping.com in Israel, Gerson Lehrman Group in New York, Ask.com in Silicon Valley, and AOL Europe in London, where he was the principal product manager for Search in EMEA. In 2003, Eze co-founded a startup in Israel, developing text-input technology for mobiles. In 2005, Eze founded VC Cafe, a highly regarded venture capital blog shining a spotlight on Israeli startups. In 2012, he founded Techbikers, a not-for-profit cycling community that has fundraised to start a school and 20 libraries for children in the developing world. Eze serves as an advisory board member of BBC Worldwide Labs and is a trustee of StartupWeekend Europe. He holds a B.A. in business and entrepreneurship from IDC in Israel (Cum Laude) and an MBA from London Business School. A native Argentinean raised in Israel, Eze is fluent in Spanish, Hebrew, and English and lives in London with his wife and son.

Florian Meissner
Florian studied business management and photography in Berlin, London and Vienna. In 2011, he founded EyeEm with friends Lorenz Aschoff, Ramzi Rizk and Gen Sadakane after his digital SLR camera was stolen in a New York subway while working as a photographer. Together, the team conceived the world's premier mobile community and marketplace for a new generation of image creators. Always equipped with a smartphone, Florian has yet to hold a professional camera again.

Jemima Kiss
Jemima Kiss joined the Guardian in 2006 and now leads the Guardian's team covering tech trends, gadgets, gaming and startups – helping translate and demystify technology for a wider audience

Jeremie Berrebi
Serial Entrepreneur – Angel/co-founder at Kima Ventures – Investing $150K per startup in 1 to 2 startups a Week – 250+ Investments in 28 countries. Enough said.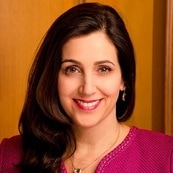 Joanna Shields
Joanna Shields (OBE) is an American-British business executive, entrepreneur and investor. She is currently the Chairman of Tech City UK and the UK's Business Ambassador for Digital Industries. Shields has spent the past 27 years building some of the world's best-known technology companies, including Electronics for Imaging (Efi), RealNetworks, Google, Bebo, Aol and Facebook. She is a dual US/UK citizen, having relocated from Silicon Valley to London in 2000. Before taking up her current post at the request of Prime Minister David Cameron she was Vice President and Managing Director of Facebook in Europe, Middle East and Africa. Prior to Facebook she served as President of People Networks at Aol, a position she assumed after the acquisition of Bebo by Time Warner's Aol unit. At Bebo, Shields was CEO, leading the company's growth to 50M users and eventual acquisition for $850 million. Prior to this position she served as Managing Director for Google Europe, Russia, Middle East & Africa. Shields was ranked #1 on the Wired 100 in 2011 and #6 in the MediaGuardian 100 in 2012. In February 2013 she was named to the list of the 100 most powerful women in the United Kingdom by BBC Radio 4′s Woman's Hour. In July 2013 Computer Weekly named Shields the Most Influential Woman in UK IT. In July 2013 she received the British Interactive Media Association's Lifetime Achievement Award.

Jon Bradford
Jon is the Managing Director of Techstars in London and co-founder of f6s. Previously Jon was the co-founder and CEO of Springboard which subsequently merged with Techstars. In addition, he has also founded ignite100, a re-invention of the Difference Engine that was Europe's first accelerator bootcamp, Startup Wise Guys in Estonia, Eleven in Bulgaria and TexDrive in Moscow. In a previous life, Jon trained as an accountant with Arthur Andersen, and subsequently has worked in various start-ups and turnarounds. He has worked in London, throughout Europe, Australia and also the United States.

Jos White
Jos is an entrepreneur turned investor and currently a partner at Notion Capital; he co-founded the firm in 2009 and sits on the board of Concentra, Shutl and The Currency Cloud within Notion's portfolio. Prior to Notion, Jos co-founded three businesses (RBR Networks, Star and MessageLabs) turning them all into market leaders each with revenues in excess of $100m and a combined value creation of nearly $1bn. Star was founded in 1995 as one of the UK's first ISP's and MessageLabs in 2000 as the first company in the world to deliver anti-virus and anti-spam in the cloud. In 2002 Jos moved to New York to lead MessageLabs expansion into the US market. In 2008 MessageLabs was acquired by Symantec for $700m and, at this time, Jos stepped down from the board to devote his time to Notion Capital. Jos is a well-known entrepreneur and investor in the UK and the US. He has spoken at numerous industry events including The Entrepreneurs Summit and the LBS Entrepreneurs Speaker Series and appeared on both TV and radio including BBC, CNBC, NBC, Sky and ITV. Jos received a BA honours degree in English Literature from London University and divides his time between New York and London.

Kathryn Parsons
Kathryn Parsons founded Decoded in January 2011 with the ambition of empowering everyone and anyone through an understanding of the world of code and the technologies behind the screen. Driven by a mission to promote Digital Enlightenment, they have since taught thousands of professionals, from FTSE 100 CEOs to start-ups, through their accelerated learning experience Code_in a Day. In the past year Decoded has popped up in over 15 different locations globally and opened its New York office. In 2013 they launched Data_in a Day, unlocking the potential of data for business and individuals alike and CodeED, developed specifically to empower teachers with the digital skills and literacy they need to bring code alive within the classroom. Thanks to the Decoded Education Fund, in the past few months their work with teachers has reached tens of thousands of pupils in the UK. An ambassador for women in technology, Kathryn is passionate about encouraging women to own their digital futures, dispelling negative myths and cliches in technology. Winner of the 2013 Veuve Clicquot New Generation Award, Shell's Woman of the Future Technology & Digital, Management Today's 35 Under 35, RED Magazine's Digital Business and Entrepreneur of the Year, The Guardian's Top Ten Women in Tech, Sunday Times Britain's Top 30 Female Power List.

Liam Boogar
Cofounder of the Rude Baguette, Liam Boogar is originally from the Silicon Valley. Since his move to Paris in 2010, Liam has become a thought leader on the European Startup Ecosystem, being interviewed in online, TV, and radio all over the world. He has spoken at Europe's top technology events, and animates the Paris startup scene through the Rude Baguette blog and events.

Martin Bryant
Martin Bryant is Editor in Chief at The Next Web, a leading online publication covering Internet technology, business and culture, where he manages the site's editorial direction. Martin has a particular interest in European startups and the evolution of media. He spends much time travelling the continent to meet the people behind the technologies that will shape the future.

Max Niederhofer
Max is a partner at Sunstone Capital, focusing on internet and mobile investments. He joined Sunstone from Accel Partners, where he was a Vice President in the firm's London office. Previously, Max started and sold Qwerly, a data marketing business, and was a Principal at Atlas Venture, where he worked with companies such as DailyMotion, Seatwave and Moo. His personal investments include Last.fm (sold to CBS), OneFineStay, Skimlinks, Boticca, Fliptop and Sofar Sounds. Max was born in Hamburg and has lived in Germany, Canada, the UK, France, India and the US. He holds a PhD in management science from WHU in Germany. Besides his work, he enjoys literature, art and antiques.

Michiel Kotting
Michiel started working in technology as an entrepreneur in Silicon Valley in 1999, when he founded Digital Jones, an online shopping assistant. He successfully sold the company to Shopping.com, a company he then helped manage from New York and Israel. He is responsible for Accel's investment in Vinted, the mobile second hand clothing marketplace; and Fiverr, the global services marketplace; and he was instrumental in Accel London's investments in Spotify, Avito, Funding Circle and Calastone. Before joining Accel Partners, Michiel was based in Amsterdam helping start-up companies with strategy and funding. Previously, he managed the local operations of a global healthcare company in Latin America after spending time at their US headquarters as assistant to the CEO. He started his career as a consultant at The Boston Consulting Group. Michiel has an MSc in Applied Physics from Delft University of Technology and an MBA with high distinction from Harvard Business School.

Natasha Starkell
Natasha Starkell is the CEO of GoalEurope, the outsourcing advisory firm and a publication about outsourcing and innovation in Central and Eastern Europe. For seven years she worked at Unisys in the areas of corporate strategy and M&A, corporate finance and outsourcing. In 2003 she obtained her executive MBA at London Business School and founded GoalEurope http://www.goaleurope.com. She comes from Novosibirsk, Russia and lived in Switzerland and United Kingdom. She speaks Russian, English and German. She currently resides in Northern Germany where she blogs relentlessly about new technologies from CEE and CIS countries collectively tagged as Eastern Europe.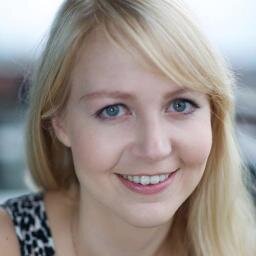 Olivia Solon
Olivia Solon is a writer and editor specialising in technology, science, health, startups and digital culture. Currently Associate Editor of Wired.co.uk, she has also had work published in Metro, The Telegraph, Marketing Week, Music Week, MyDaily and Frukt Source. Prior to working at Wired, she spent five years as a business journalist focusing on the media and marketing industries, with roles at Media Week, Media & Marketing and Cream.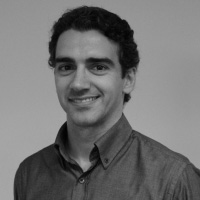 Oriol Juncosa
Oriol Juncosa is a Principal with Nauta Capital. He focuses on origination, portfolio management and realisations of early stage technology investments across Europe, particularly in the UK, Germany and Spain. Prior to Nauta Capital, Oriol worked in investment banking and principal investment at Merrill Lynch and BNP Paribas in London, technology strategy consulting with Monitor Group and business development/ marketing with Johnson & Johnson. Oriol regularly speaks and serves as judge at events/ competitions organised by London Business School, ESADE and Techcrunch. He is also a mentor of the Founder Institute. Oriol completed his MBA at London Business School, a Master of International Management at Thunderbird (Arizona, US) and a Bachelor at ESADE (Barcelona, Spain). Currently he is pursuing part-time graduate computer sciences studies at Stanford University.

Philipp Moehring
Philipp is responsible for all things Europe at AngelList. He's helping startups to connect to the best investors, and to hire talent through the platform. Previously he was a Principal at Seedcamp, Europe's premier startup accelerator, and a VC at DuMont Venture. As such, he's been involved in the funding and growth of more than 120 technology startups across all of Europe, and has gained deep insights into the challenges founders face when building fast growing businesses.

Reshma Sohoni
As Partner, Reshma co-manages Seedcamp. Her investment focus is on B2B, Fashion, Gaming, Travel, and Financial Services. Reshma helped found Seedcamp in 2007. During her tenure, she has managed companies like Mobclix (acquired by Velti), Zemanta, and Ubervu. Reshma was also on the board of Zoombu before it was acquired by Skyscanner and advises Launch48. She joined Seedcamp from the Venture team at 3i. Prior to 3i, Reshma spent over 3 years at Vodafone in their Commercial Strategy team, working across the Europe and Japan footprints in marketing strategy and pricing functions. Her venture capital career started with eVentures India where she actively supported companies like Make My Trip (NASDAQ – MMYT), Contest2Win, and Clubgreetings. Reshma started her career in the US in investment banking with Broadview (now part of Jefferies). She has a MBA from INSEAD and dual undergraduate degrees in Engineering and Business from the University of Pennsylvania. She is also on the Advisory Board of Credo Ventures and the European Board of All Hands a non-profit organization that provides hands-on assistance to survivors of natural disasters around the world. In the limited to none spare time, Reshma enjoys having a laugh with friends and family; seasonal adrenalized sports, and pretending to cook.

Robin Wauters
Robin Wauters is the founding editor of Tech.eu, a new digital publication dedicated to covering the European technology industry in depth. He was previously European Editor at The Next Web and lead editor of Virtualization.com. He was a senior staff writer at TechCrunch until his departure in February 2012. Aside from his professional blogging activities, he's an entrepreneur, event organizer, occasional board adviser and angel investor but most importantly an all-round startup champion. Wauters lives and works in Belgium, a tiny country in Europe. He can often be found working from his home or from the Brussels-based BetaGroup Coworking Space, of which he is a patron. Starting out as Internet marketing manager for a hosting and domain name registration services company called Hostbasket (acquired by Belgian ISP Telenet), Wauters has worked in the online media industry for many years, including gigs as online media manager for Datanews / VNUnet (acquired by Roularta).
He was one of the co-founders of social media agency Talking Heads until its acquisition by Netlash in 2010. He's also a shareholder in a tech startup called Oxynade, which essentially helps publishers deploy a hyper-local strategy. In 2007, Wauters started Plugg, a now defunct one-day conference in Brussels aimed to raise awareness for Europe's most promising Web / Mobile startups. He's also the organizer of the OpenCoffee Club Brussels meetups. He also mentors fledgling companies through the Founder Institute and Seedcamp. He's on the advisory board of Checkthis and WonderGraphs. Robin is not particularly fond of mussels, waffles or sprouts for that matter. He's a big fan of Belgian beer(s), though.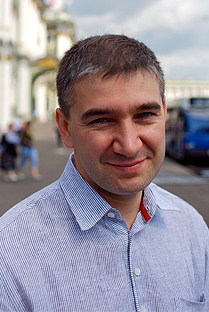 Serguei Beloussov
Founder and Senior Partner at Runa Capital, Mr. Serguei Beloussov, Ph.D., is a self-made entrepreneur with a 20-year track record in investing, building, growing and leading global high tech companies. Noted as an innovator and thought leader in virtualization, datacenter automation and cloud computing, Serguei is a frequent speaker at industry events and is actively involved in development of science and education, both in Russia and internationally. Senior Partner at Runa Capital, a $135M VC investing into technological startups in fast growing segments of cloud computing, internet, mobile apps, and virtualization. Venture Partner in Almaz Capital (www.almazcapital.com) a $100M VC focused on growth stage, Russia and CIS related companies. Personal inverstor in GFI, AutomatedQA, ASPlinux, Falcon, Westcom and others. Founder and Partner of Quantum Wave Fund (www.qwcap.com), a $30M venture capital firm focused on companies that are applying quantum materials and technologies to solve real-world problems. Founder, Chief Architect and Chairman in Parallels (www.parallels.com). With over 1k employees and $150M+ revenue, the company is the market leader in Containers Virtualization, Desktop Virtualization for Mac and Automation for Cloud Service Providers. Founder of Acronis (www.acronis.com), specialising in physical and virtual data management and disaster recovery software, the company employs 850+ people and generates over $150M revenue. Beloussov was President and Chairman, then Executive-Chariman until 2009, when his business partner Ilya Zubarev took over as Executive-Chairman. Founder and Chairman of the Board in Acumatica (www.acumatica.com), an innovative and fast-growing developer of cloud-based ERP software, after a recent investment from KKR the company is well on its way to become the main platform for 300K SMBs in the Nordic countries. In the past Mr. Beloussov was CEO, founder and co-owner of Solomon Software, an exclusive franchising distributor of US mid-market ERP vendor, the company was aquired by Microsoft. He was the first CEO, founder and co-owner of Rolsen (www.rolsen.ru), the largest consumer electronics manufacturer in Russia with a $500M/year turnover. Serguei received a B.S. With honours in Physics in 1992, an M.S. With honours in Physics and Electrical Engineering in 1995 and a Ph.D. In Computer Science in 2007, all from the Moscow Institute of Physics and Technology. In rare moments of rest Beloussov enjoys wild nature travel and sampling Red Bordeaux wines.

Simon Cook
Simon is the CEO of DFJ Esprit and has been involved with the European Venture Capital industry since 1995. In 2006 he led the spinout of Cazenove Private Equity and acquisition of Prelude Ventures, in 2007 he completed the next stage of Esprit's expansion plan, negotiating the partnership with DFJ to form DFJ Esprit and in 2009 helped lead the acquisition of 3i plc's European VC business. In recent times Simon has continued to build the DFJ Esprit business, leading the fund raising and investment strategy for the DFJ Esprit III primary VC fund and through the further development of the VC secondaries business through the joint venture with Tempo Capital Partners. He has been involved with a number of Europe's most successful technology start-ups. His past board roles include successful companies such as Lovefilm (Amazon), Cambridge Silicon Radio(IPO LSE), Virata (IPO Nasdaq), nCipher (IPO LSE) and KVS (Symantec). Simon currently serves on the Boards of Neul Limited and Horizon Discovery Limited. Previously Simon was a partner with Elderstreet Investments and a Director at 3i in Cambridge, and worked as a strategy and IT consultant at KPMG (where he established the Internet practice) and as a computer games developer during the 1980's. Simon is a graduate of University of Manchester Institute of Science and Technology (UMIST).

Sitar Teli
Sitar Teli is partner with Connect Ventures, an early-stage fund focusing on European internet and mobile companies. Connect Ventures' investments include: Space Ape Games, Citymapper, Pact Coffee and ReadWave.
Prior to Connect Ventures, Sitar was with Doughty Hanson Technology Ventures for seven years and was a board member of SoundCloud, MegaZebra and Handmade Mobile. Her investment expertise is with consumer and prosumer product-led companies. She prefers companies that have global ambition and are product and design oriented.
Prior to becoming a venture capitalist, she spent three years with technology M&A bank Broadview (now part of Jefferies), where she realized she enjoyed working closely with technology companies far more than she enjoyed being a banker.

Stephane Gantchev
Venture Partner with LAUNCHub in Sofia, Bulgaria, Stephane has 15 years experience in the IT and digital space, big part of it in the mobile/telecom area. He started his career in France, initially as Adviser to the CTO of Sema – large IT integrator (acquired by Atos Origin), and later in Orange / France Telecom where he was Head of Innovations for the Orange France mobile entity. In 2009 Stephane became Sales Director for the CEE region at Velti – a leading mobile marketing and advertising company. Stephane joined LAUNCHub in June 2013. He is passionate about innovation, new technologies as well as meeting new people and building new connections.

Tony Jamous
CEO/Founder Nexmo. Tony has over 12 years of leadership experience in the global telecoms and messaging space. At mBlox and Boku, he opened up messaging and payments services to over 82 countries across Europe, Africa and Asia. Tony has a Masters in Computer Science from Institut National Polytechnique de Grenoble and an MBA from IMD in Switzerland.